AG01 CNC Hall Gimbals for TX16S (Throttle and Centering)
Designed and tested for over a year, the AG01 gimbals have been in development with our engineers and champion pro pilots such as MCK, Alex Campell, Noical, Veysi.FPV, AZFPV, Xiao Zheng, and Long XL to meet the demanding requirements of the world's most competitive racing events.
The AG01 is fully CNC milled for ultimate precision with quad ball bearings for a smooth and precise feel. Featuring front-accessible tension and travel adjustment for easy fine-tuning. The AG01 will take your TX16S to the next level
Key Features
Made with CNC processed aviation grade aluminum
Ergonomic stick ends

Non contact hall sensors,for accurate control inputs and precise centering.

Quad precision bearings,for unparalleled stick feel.
Specification

Item: AG01 Full CNC Hall Gimbal 

Full CNC Gimbal

Product model: AG01

Sensing type: Hall

Working voltage: DC 3.3V

Linearity: Real-time (No delay)

Adjustable travel range: 38°—54°

Adjustable mode: Yes

Adjustable tension: Yes

Quad bearing: Yes

Temperature range: -20°c-85°c

Size: 60*53*56mm

Weight: 82g/pc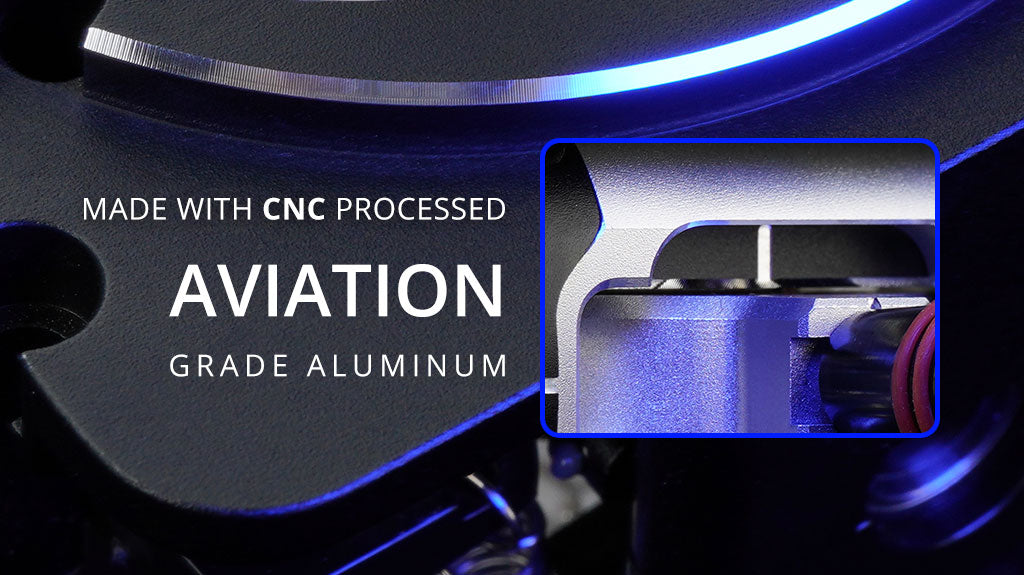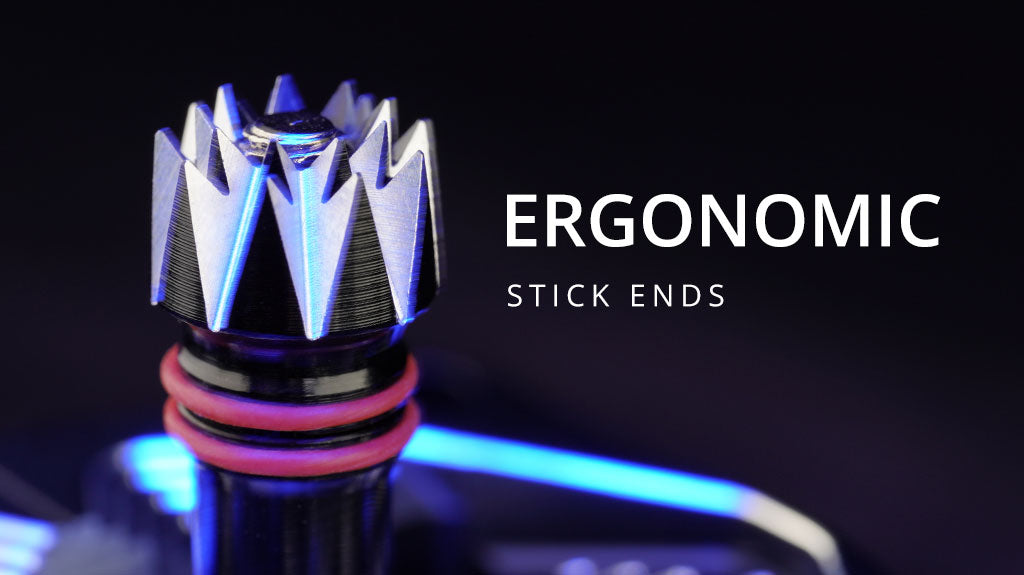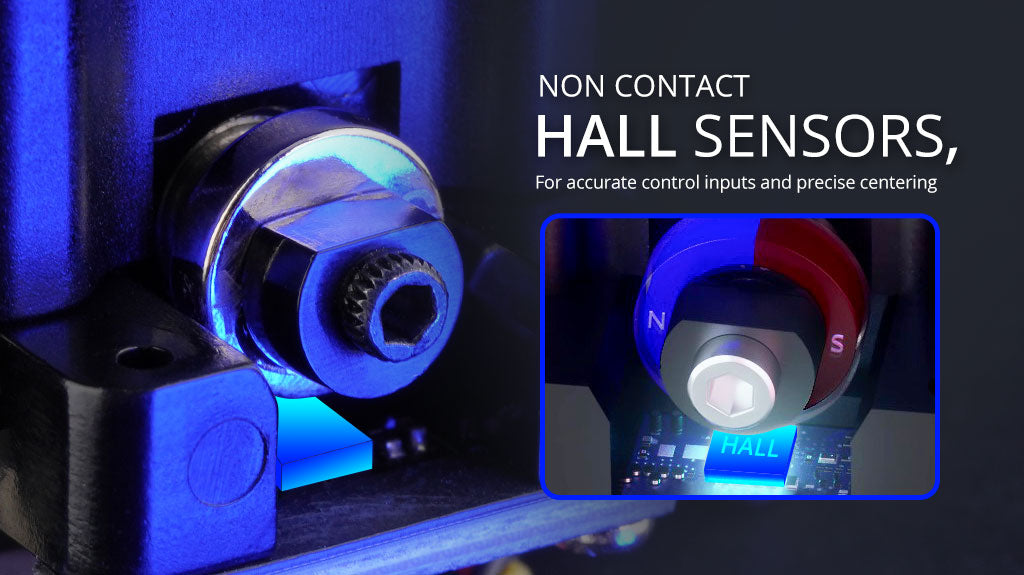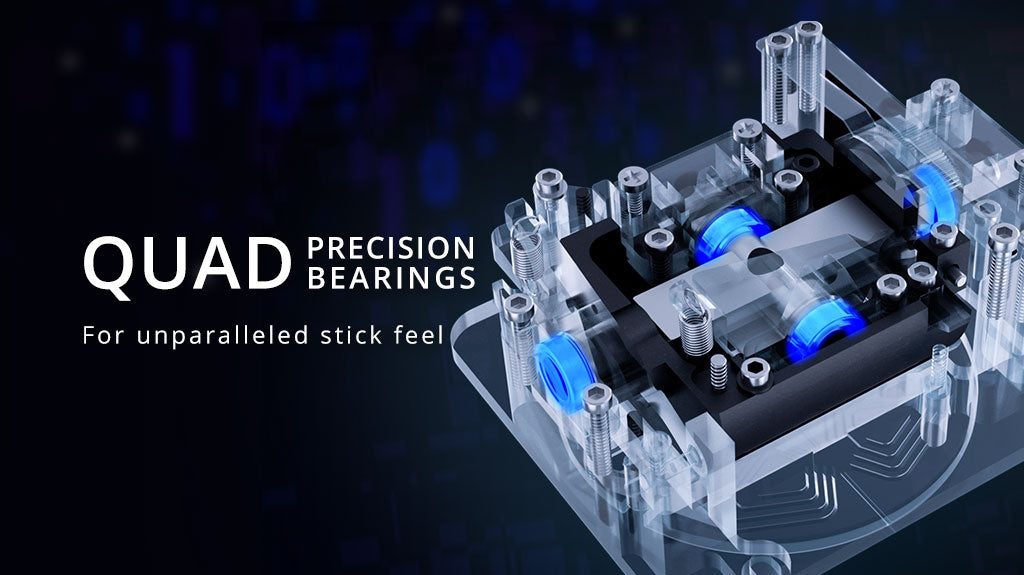 EXTERIOR ADJUSTABLE

1/2 STICK TRAVEL LIMITER(Min.38°,Max,54°)




Turn clockwise to decrease travel,




Turn counterclockwise to increase travel



3/4 SPRING TENSION ADJUSTABLE
Turn clockwise to increase stick tension
Turn counterclockwise to decrease stick tension
5 GIMBAL MODE SETTING




Turn clockwise to the bottom to switch to throttle(Throttle tension needs to be  adjusted also per step 6/7).Turn  counterclockwise  to the top to switch to self centering.

6/7 THROTTLE TENSION ADJUSTABLE

6 Screw adjusts the tension tightness.

7 Screw adjusts the scale tightness.
Package Includes
1 * AG01 CNC Hall Gimbal (Throttle)

1 * AG01 CNC Hall Gimbal (Centering)




2 * TX16S Softer Tension Spring Set

2 * 

Hexagon socket screwdriver

1 *

 

Manual