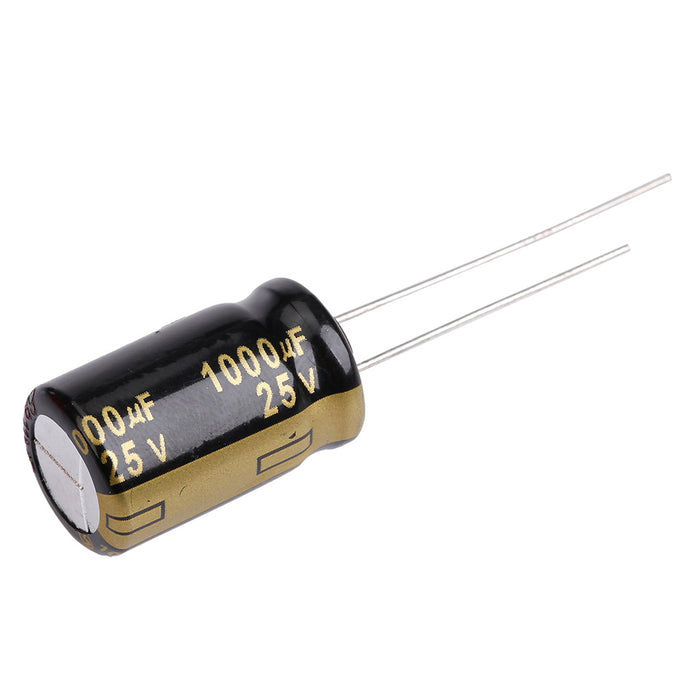 Panasonic FM 1000uF 25v Low-ESR Capacitor
These are High Temperature, Low-ESR radial capacitors made by Panasonic, one of the industry's most reliable manufacturers.

People use low ESR capacitor on racing drone to remove noise generated by the motors and act as a buffer for active braking. Solder a small capacitor between each ESC's positive and negative pole or use one big capacitor on the PDB.
Specifications

Manufacturer : Matsushita-Panasonic
Series : FM
Capacitance : 1000uF
Voltage Rating : 25V (1S to 6S LiPo)
Temperature Rating : 105C
Diameter : 12.5mm
Lead Spacing : 5mm
Body Height : 20mm
Lead Type : Radial
Weight : 3.7g
In the bag

1x Panasonic FM 1000uF 25v Low-ESR Radial Capacitor 105C 12.5 x 20mm