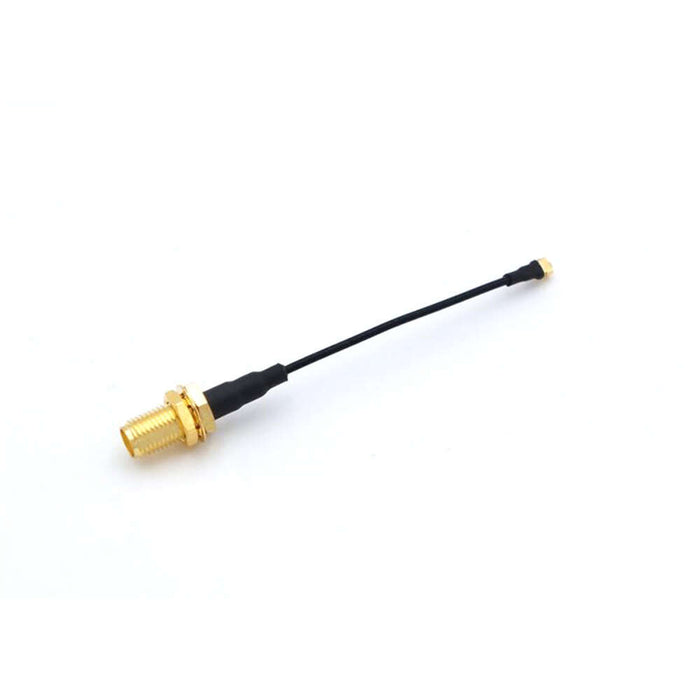 TBS OBLIVION SMA U.FL PIGTAIL
Designed to be used with the TBS FPVision / PowerCube stack and the TBS Oblivion or similar X-style racing quads. It is features straight bulkhead SMA female socket with a nut and washer to secure it to any 8mm mounting hole.
u.FL to SMA FEMALE CONNECTOR!